DISCOGRAPHY


Terumasa Hino
BLUESTRUCK
Blue Note Records



Bob Moses
Time Stood Still
Grammavision



JCA with Sam Rivers & Julius Hemphill
Flux
Northeastern



Duffy Jackson
Swing,Swing,Swing
Milestone/Fantasy



Dmitri Matheny
Red Reflections
Monarch



Darrell Katz
Dreamland
Cadence



John Stowell
The Brazil Project



MAGNETS!
MAGNETS!
Live @ the Earshot Jazz Festival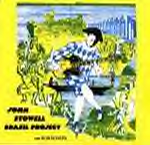 ******
The Brazil Project
is available for purchase by emailed
request to coretet@hotmail.com.
******
REVIEWS
"Rob Scheps plays all the reeds, flute and piccolo,
and plays them beautifully. He has performed with
the Gil Evans Orchestra, Teramasa Hino, Roswell Rudd,
and many others in Canada, Japan, Europe, on Broadway
and all over America." John Stowell
Another new release, King On The Road, features
"West Coast Jazz Diva" vocalist Nancy King,
bassist Glenn Moore and Rob Scheps (Cardas Records).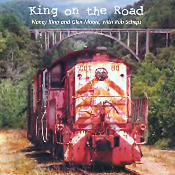 Rob currently co-leads a bi-coastal jazz/funk project,
MAGNETS! with Defunkt bassist Kim Clarke.

You have been listening to Rob's "KURASAWA" from the
MAGNETS!Live at the Earshot Jazz Festival
Click below to order or hear more!





******************************************************